Deciding on a paint color can be a daunting task. Even as interior designers, all of the shades, hues, and slight color variations can be challenging to choose from. There are many approaches for selecting the perfect color for your home, but we generally like to stick to a four-step process. These guidelines can be helpful in narrowing down your initial favorites until you decide on a final paint color. We hope these tips will encourage you to confidently choose a paint that fits your space.
Step 1: Follow Your Instincts
This is not always as easy as it sounds! When picking any paint color, start by pulling multiple options that you think could work. This could be upward of 20+ shades and variations, but this will give you a foundation of colors to consider. Next, flip back through the initial stack of selections and look for subtle differences between the different shades. You should be able to quickly rule out selections as you begin to notice which paints feel too dark, too light, too warm, or too cool. Be diligent and take time to assess each color.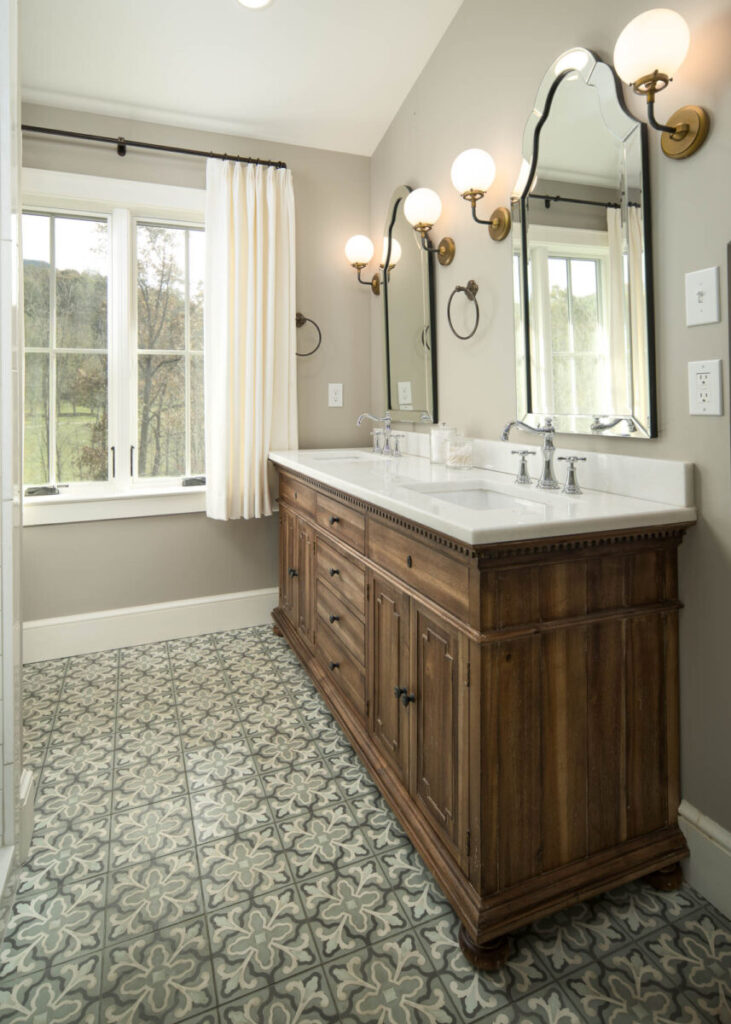 Step 2: Compare Additional Samples
Comparing other finishes to your paint options is a quick way to start ruling out some of the colors. How does your floor look with your paint options? Are there any fabrics, rugs, or window treatments that you plan to incorporate into your space? Consider flooring finishes such as hardwood flooring or tile, and metal details such as door hardware. Comparing the paint swatches to a variety of finishes will allow you to quickly notice the undertones in the swatches. Gray is a particularly challenging color because it can have pink, purple, blue, or green undertones. These subtle variations will become more obvious when paired with other finishes in your space.
Step 3: Assess the Lighting
Assess your space and identify light sources. Where is the majority of your light coming from? Do you get more morning sun or evening sun? Do you have more natural daylight or artificial? Different lighting will cause hues to change and create different shadows. To make sure you love the color you are picking, move the swatches around the room during different parts of the day. Take into consideration how the undertones change in different lighting. This step will help you eliminate a few more options from your collection of potential colors. Be cautious and really give each swatch a chance to show its true color.
Step 4: Pick a Favorite and Step Away
Once you've selected a favorite, step back and sleep on it. If time allows, come back in a couple of days and reassess. If you shuffle your deck of swatches and pick your favorite color again, this is usually a sure sign that you have found the perfect color. If you are needing a final push, try searching images of the paint online to see how the color looks in other spaces. Finally, weigh the pros and cons of each color and make an educated decision. Following your gut instinct will always serve you well!