With the recent Stay-at-home order in North Carolina and other states throughout the U.S., many people have transitioned to working from home during the international COVID-19 pandemic. If you aren't accustomed to working from home, it can be challenging to transition from working in an office with unlimited resources to a home office where it may feel difficult to focus and be productive. When working from home, it's all about routine and environment. Here are our designer's tips on how to create a comfortable workspace in your home.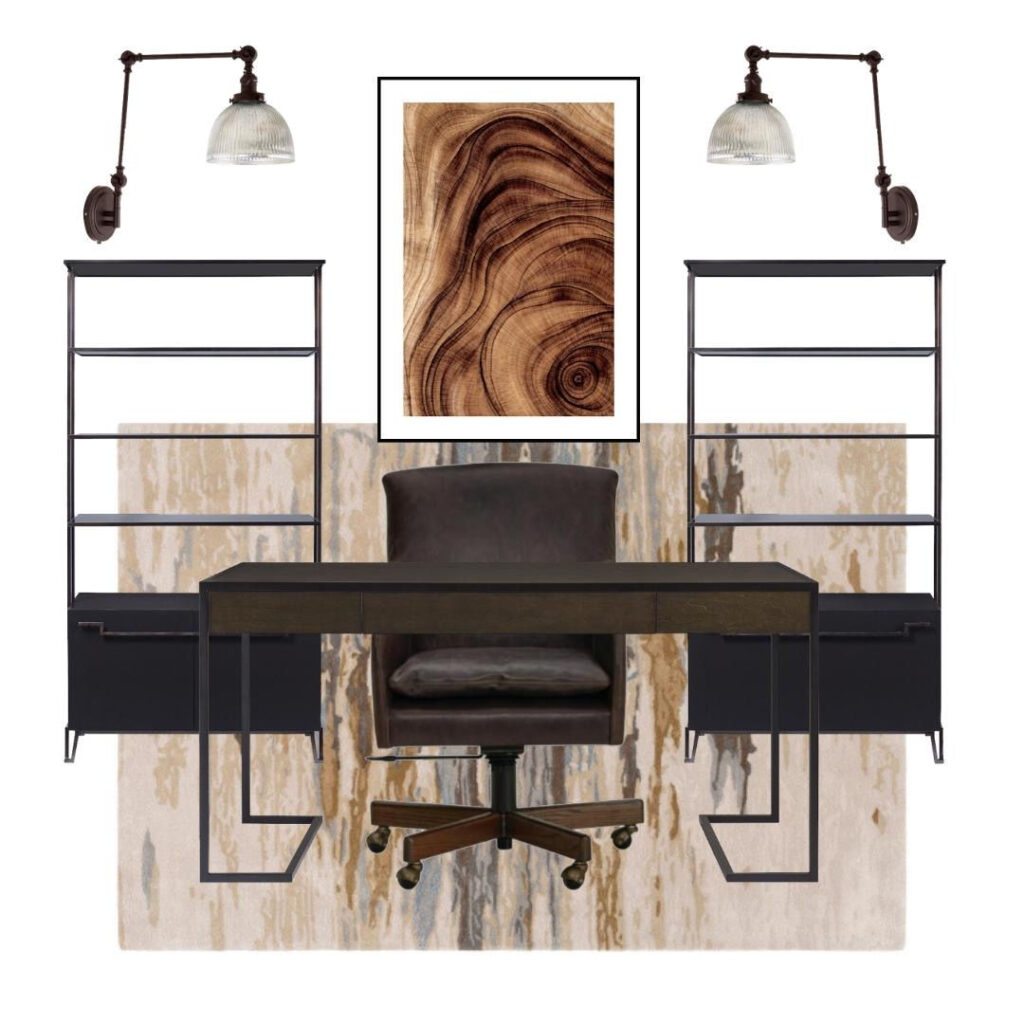 The most difficult part of designing a workspace is creating a space that is ergonomic and comfortable. If you have space in your house that is already set up with a desk, chair, computer then you're off to a great start! If you're planning to sit for long hours, you might consider upgrading your desk chair to something with lumbar support, adjustability, and a wheel base to prevent straining when you reach across your desk. The couch is great for lounging and your favorite desk chair may look cute, but an ergonomic office chair is designed to help keep you focused on the task at hand. You will want something that encourages good posture and allows your feet to sit flat on the ground. You won't believe how much work you can get done when you have the right support. With all of the inevitable distractions of working from home, don't let your comfort hinder your productivity.
Once your work space is set up with comfort considerations, the next step should be tidying up the room. You can find 101 things to do other than work if you are in a cluttered space. Build this step into your morning routine so you're not distracted by household chores. When you wake up, make your bed, pour some coffee, shower and get dressed, light a candle, open those windows, and declutter your workspace! Establishing a morning routine can encourage productive behavior. Try a morning walk to resemble a "commute" before getting started on your work. After a few days, you will find a routine that allows you to embrace the work day mindset. Setting the tone for the day will make a world of difference when it comes to productivity and efficiency.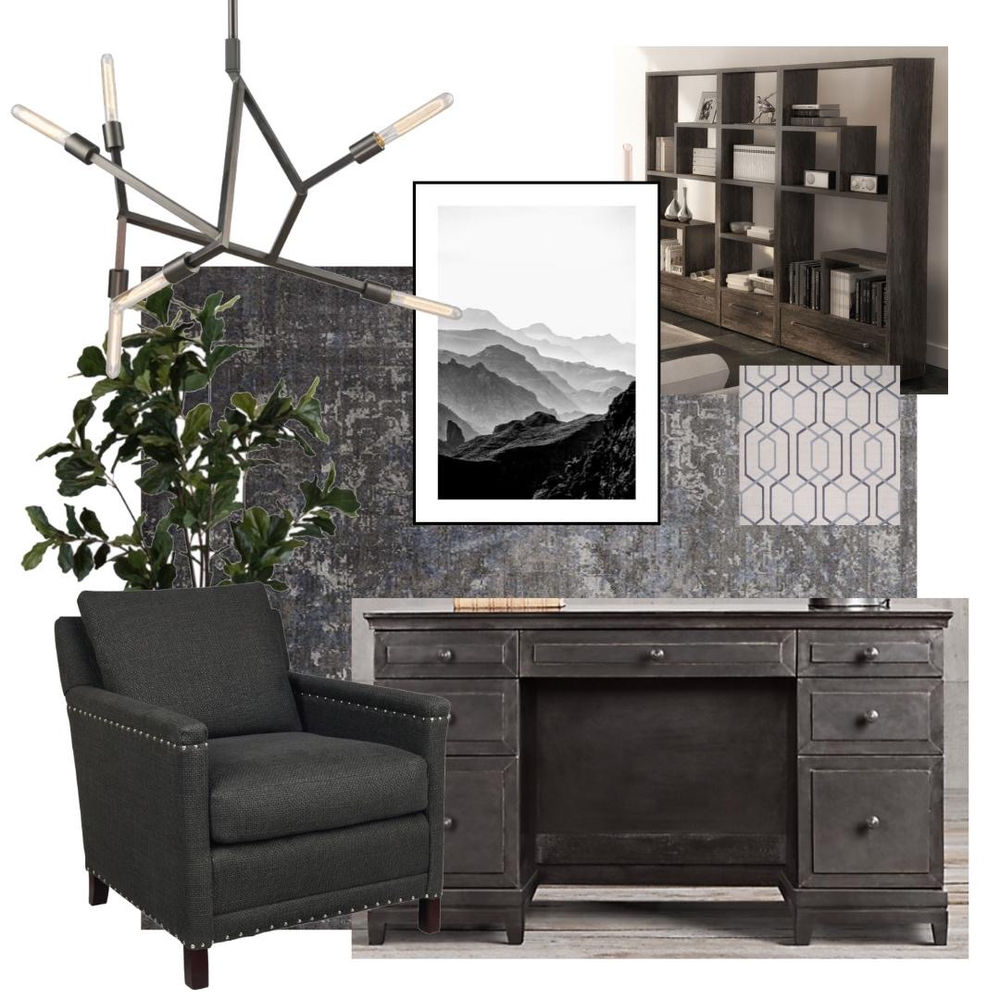 In addition to visual clutter, sound distractions are inevitable. If you have trouble tuning these distractions out, consider purchasing a sound machine or playing music to help muffle the noise.
Our next tip is to set intentional breaks. Go for a walk, play with your pet, cook a healthy meal, fold your laundry, or call a friend! Use your breaks in their entirety and be intentional about enjoying them. If you are typically allowed a thirty or sixty minute lunch break, get creative on how you can utilize these at home. Setting times for breaks will serve as a good reminder to work diligently and wait to address personal matters until the designated time. This is also a great tool for setting boundaries with family members or others sharing your household. Sharing your break schedule with those around you will help minimize interruptions and increase productivity.
Many of these tips address functional needs, but we also wanted to share a fun tip on how to make your space more beautiful! Have you found yourself in video conferences and Zoom calls wishing that you had a better backdrop for clients and coworkers to see? You might consider refreshing your space with a bold and beautiful piece of art, or a nicely staged bookcase. If you are making these calls throughout the day, you may decide to rotate your workstation so the pretty backdrop is behind you when you're on camera. This is a great way to make a statement and feel confident in your personal work-from-home space!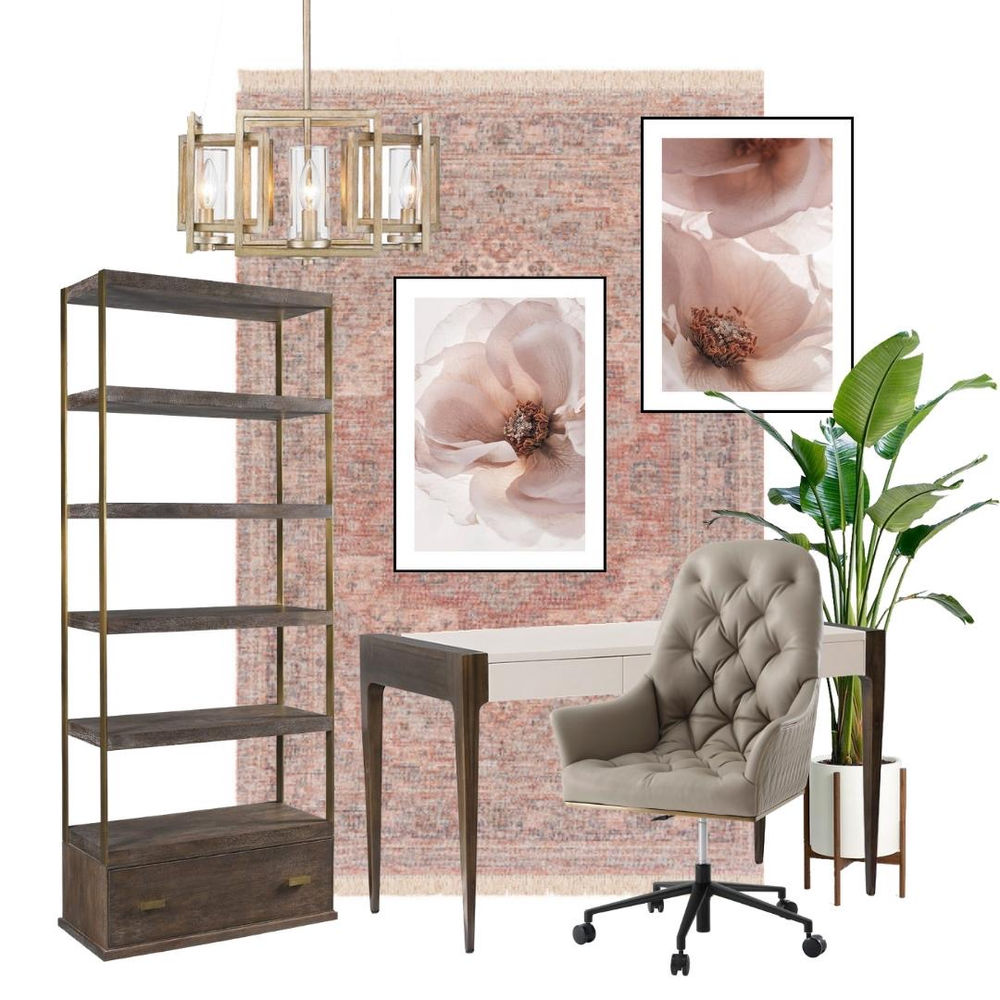 These are all short term solutions as we continue to weather this storm together. We encourage you to embrace working from home and find what works best for you to stay productive, comfortable, and efficient during this unusual time. If you're considering transforming your office space and would like to consult with one of our Interior Designers, we would love to talk with you! We look forward to seeing you all soon.
– The 4 Forty Four Interiors Team